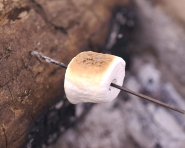 Woodhaven By Owner
Woodhaven Lakes is a Recreational Property you will enjoy for years to come. Opened over 45 years ago, the park has grown into it's own community. Here you'll enjoy all Seasons and the wonders of nature. Soon you'll discover why many have been here for decades. With 7 stocked lakes and some of the best fishing around, too organized activities for all ages. Come experience the best kept secret in Northern Illinois.
Our Realtors are working for both Sellers and Buyers to provided the Best Service and Knowledge of Woodhaven Lakes. We build Trust by Listening and giving Quality Information to achieve a Happy Camper! Discover Woodhaven with a Friendly Realtor. Contact Woodhaven By Owner.. Click or Call, we're open everyday!
We show All Listed property at Woodhaven Lakes, call us today and set a time to visit.
(815) 857-7011
Thinking of Selling? Our dedicated Agents work year round with Clients. Woodhaven By Owner provides knowledge and experience to every sale.
Here you will find:
Available Properties, Information on Ownership at Woodhaven Lakes, and Local and Park Amenities Give Woodhaven By Owner a Call, We Look forward to hearing from You!